Your job: to be
prepared for the future

. Our job: Make your job as successful as possible.

As an owner-managed family business, we have stood for efficient cooperation in product development for over 20 years. And for the personal cooperation with you. We are a colorful bunch, to which everyone contributes his or her strengths: Experienced engineers, fresh talents as well as external researchers who share their know-how with us. Which is why we really appreciate the proximity to the Niederrhein University of Applied Sciences. This is how we bring momentum to your engineering.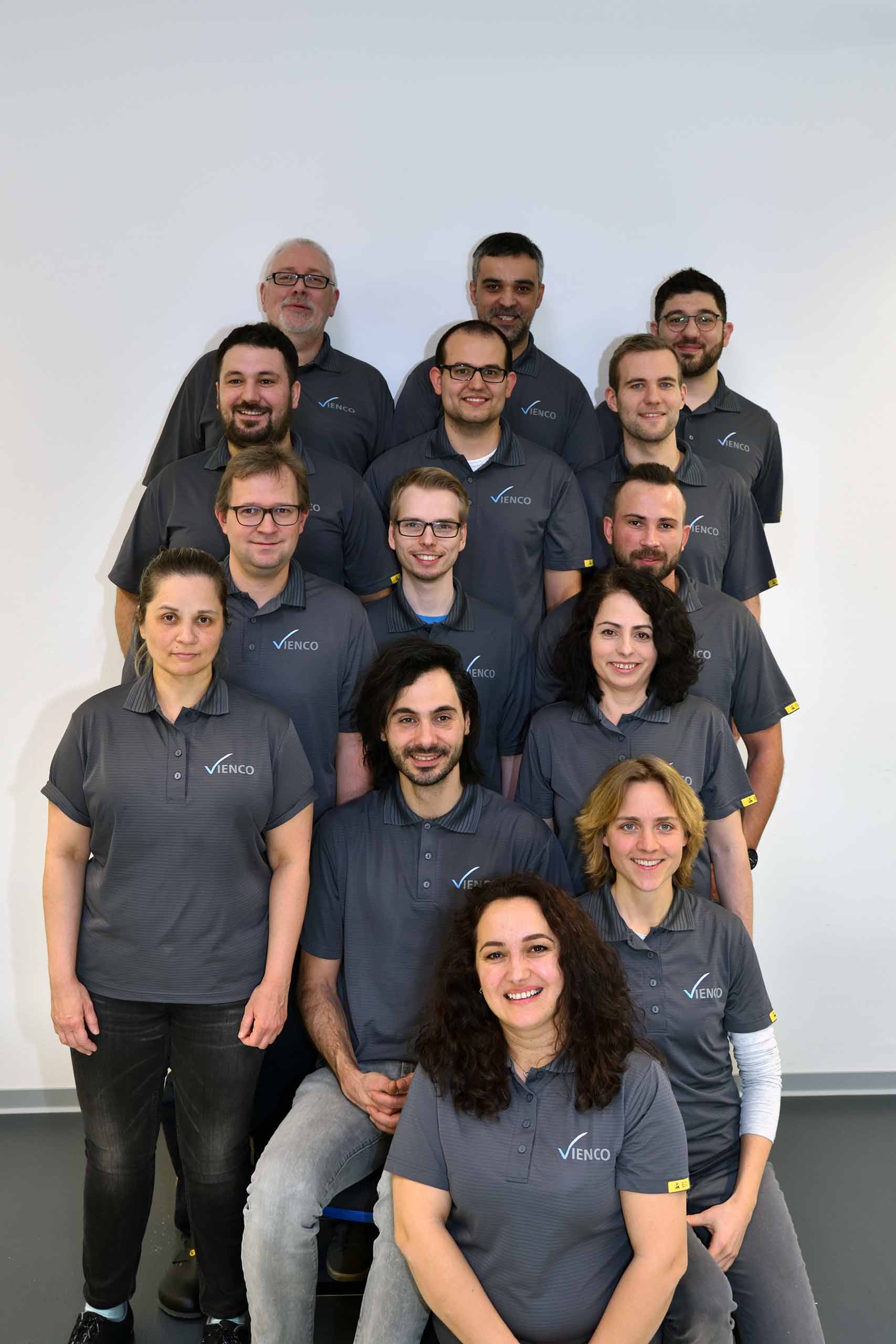 We nurture
our values.
And continue to develop consistently with them.
Creation
The urge to explore and the spirit of invention have always been part of our self-image. Those who use our curiosity to their advantage can experience innovation in all its facets.
Human touch
With technology in our heads and a sense of humanity in our hearts, we face up to our responsibilities. Mutual respect is not just an empty phrase for us, but a lived reality.
Exploring
We love breaking new ground. With a sense of feasibility in mind, we take our customers on a journey with the goal of a successful product.
Self-motivated
We implement your wishes. Nevertheless, we are self-motivated to work on solutions that you have not yet thought of. Because true innovation requires more than the standard.
Quality oriented
Those who consistently offer quality across all levels can convince and retain customers in the long term. Our ISO 9001 certification proves that we know how modern quality management works.
Fast turnover
With our own product segments and just-in-time production, we can be your turbo to market readiness.
Let us look at your projects from
new perspectives.
Contact now
Technology,
which inspires

– not just the people behind it.

Our path to today
In 2000, as a family-owned company, we laid the foundation for our development services around sensor and control electronics. You can find us in Wegberg-Wildenrath since 2019. To this day, we maintain the same values and approach from our founding days. For the challenges of tomorrow, we offer not only future-oriented solutions but also series support and production of individually developed products from a single source.
With his appointment to the university Ferdi Hermanns founded Vienco GmbH together with a colleague from the industry primarily in order not to lose contact with the industry.
2010
Manufacturing complements development
The development of customized solutions requires the in-house production of a pilot series. The idea of series production of specially developed products is born.
2019
From development office to own industrial building
Vienco moves into its own building, which offers 200% more space in offices and warehouses.
2023
Completion of extension
Due to the enormous growth in development and production projects, the cultivation plans are implemented.